National Hug Your Boss Day is just one week away, but there's still time to make plans.
While it appears to have originated in the UK, the principles of this special day apply around the world. For one day of the year, you can set aside your frustrations and show your boss a little appreciation with a physical embrace.
Here are a few of your options, via The Wall Street Journal:
The HR Hug, aka, The Side Hug
The FFBB – Full Frontal But Brief
The Top Gun – employs one arm only with fisted hand
The Middle School Dance – standard form with as much distance as possible
Personal relationships within the office, as well as the occasion, will determine which method you employ. Navigating these scenarios can be challenging. It takes two to tango, after all.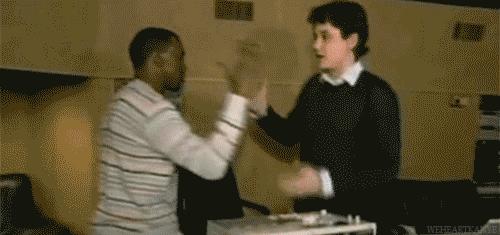 The Definitive Guide To Hugging You Never Knew You Needed
If company HR codes or company culture don't allow for any of these, there are plenty of alternatives. Branded corporate gifts imprinted with your company logo or message are an excellent way to recognize your boss. Any executive would love business travel kits, watches, portfolios, pens, and office desktop accessories at US Imprints.