Proudly displaying your company's logo on promotional swag and corporate giveaways will only take you as far as the quality of your branding. Your logo speaks volumes about your company before you ever have a chance to give your elevator speech. If you have a brand new business, you'll want to think critically about the image you want to represent your brand. If you've been around forever, it may be time to think about a refresh on your company's first impression.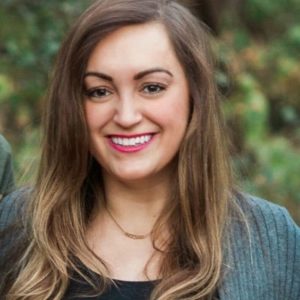 To find out what key elements any a powerful logo should include, we enlisted the input of graphic designer, Morgan Bortz. Morgan has a Master's level design fellowship degree with Experience Institute and she's helped hundreds of companies with a full spectrum of visual design services. She's currently a designer with Compass, a real estate company in Aspen, CO.
US Imprints: What are the essential elements of a good logo design?
MB: Typically you want to start with "feel." My first question to a client when designing a logo is, "How do you want it to feel?" It's a very open ended question, but it provides a starting point for the design. Do you want it to be simple? Do you want it to feel warm, or classic, or elegant? Since there are so many varieties of logo designs, asking this question helps send us down the right direction.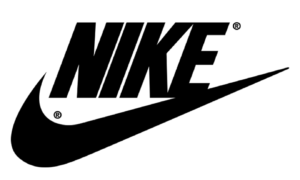 It can be difficult for people to communicate verbally what they see in their mind, so I ask a lot of questions in the very beginning. If someone says, "I want it to feel like Nike," that could mean they want it very simple, it could mean they want black and white, or it could mean they want block lettering, but understanding how it should feel is the foundation.
USI: How do you go about choosing a color scheme?
MB: If a client is starting from scratch, and has never used a color scheme, I like to use a tool you can find pretty easily on the web that displays the psychology of logo color choices, along with typical industry association. I'll refer to this chart as a guideline sometimes.
The Whole Foods logo is green for a reason. If it were purple it wouldn't communicate the same message. People subconsciously get an overall sense of what a brand is about simply by seeing color.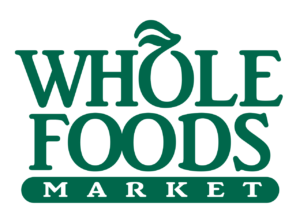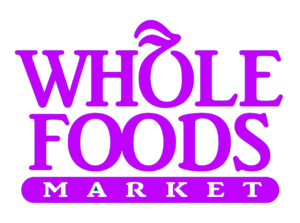 USI: What kinds of colors can make the biggest impact visually?
MB: The visual impact of a color totally depends on what is currently trending. Lately I've been seeing a lot of logos with a bright red-orange color. It's a 'hey, pay attention to me!' kind of color that's making a comeback. I noticed it most prominently at a coffee shop called Ink Coffee, here in Colorado.
There are no hard-fast rules when it comes to making in impact. I can't say, "always choose red to stand out," because sometimes red can be boring and get overlooked. It just depends on what's trending. However, if you were to look at chart of the logos of the top 250 brands in America, you would generally see mostly green, red, and blue.
USI: Do you think it's important for companies to pick a color that's trending, or try to imagine what will look great in 50 years?
MB: It depends on your demographic. If you're looking to reach young millennials, you would typically want to choose something on trend. Right now if you look around, everything targeted to millennial girls is in a pink brush calligraphy script. Anytime I see something with this combination I get an immediate impression that it's a cool brand.
Now, if you're a hospital and you're trying to stay around for the next 200 years, you probably don't want to focus as much on current trends. So it's critical to know who your target is. Who's going to be using your product? Who is going to be seeing your design?
USI: How much can a font style communicate about your brand?
Right now at Compass we've got three fonts, and we only use those three. We've also got three markets: Aspen, New York, and Miami. Each market features different styles of real estate properties, so it makes sense to use different fonts for each market.
The font used in our Aspen branding is a more classic, elegant font, that gives a sophisticated feel.

However, in the New York market, where everything is super modern and streamlined with clean lines, we want to use a font that represents that. With that in mind, it doesn't make sense for our company to say, "This is the font we're going with," because one font doesn't necessarily speak to each audience in every project.

Again, for something like a hospital, you would typically want to go with a simple, modern font. It's easy to understand, and easy to look at. Often times that font will be at the top of the building, being read from the street.
USI: How often do you recommend using characters or symbols?
MB: It depends on the goal of the brand, but I think every brand should have a mark as an alternative to a full logo. By mark I mean something like the Starbucks emblem, or the Nike swoosh. The swoosh is not the primary logo. The primary logo is the text with the swoosh, but the mark leaves an additional impression.
REI has mountains as the mark in its logo. If you took the REI lettering away you might still recognize the logo just because of the mark. I would say almost every business would benefit from having a full logo and a mark.